Skip to the content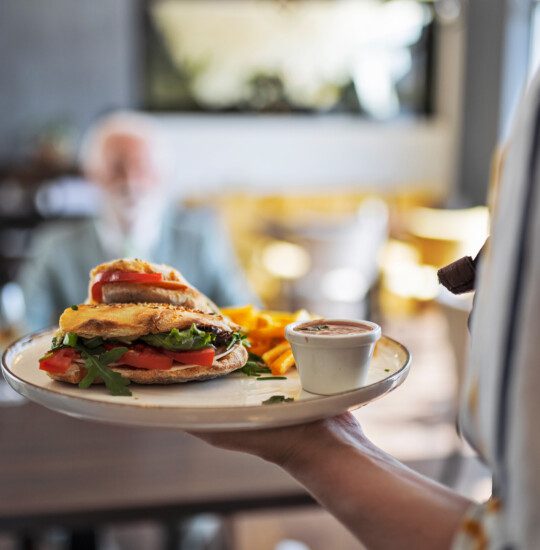 SERVICES AND AMENITIES
Discover A New State of Mind
Life isn't just exciting at Claridge Court, it's easier. Your linens are always folded just so. Your server knows exactly what "the usual" looks like for you. Your home is kept in tip-top shape. Transportation for your next appointment is already scheduled. By the end of the day, you'll be thinking to yourself, "Why didn't I make the move here sooner?"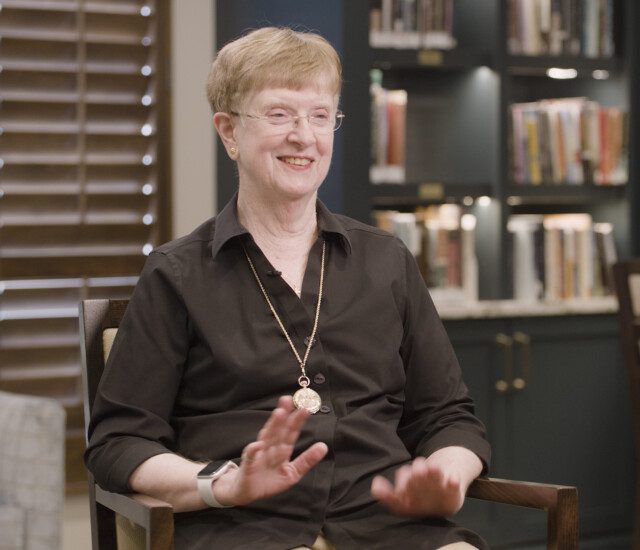 I think it's the best community in the city. I am convinced this is the best. I think for us, we discovered that the smallness allows you to get to know everybody. We realized that we were more comfortable in a smaller community.
- Linda Campbell, Claridge Court Resident
Senior Living Amenities
More of Life's Conveniences at Your Fingertips
You've carefully cultivated a lifestyle you love–with access to resort-style amenities and exceptional services, you're able to continue living your life, your way. A single monthly fee, which includes most amenities and services, allows you to fill your cup and simplify your expenses. It's all within reach.
Life Care priority access
Get the support you need in the comfort of your community
Pet friendly
All homes are pet-friendly
Car wash
Complimentary self-service car wash
On-call maintenance
Access to on-call maintenance for emergencies or regular services
On-site health services
Top-tier, nearby health services
Scheduled transportation
Utilize transportation to local appointments and shopping
Security services
Have peace of mind with reliable consistent security services
Salon & barbershop
From a quick haircut to manicure and pedicure services and more, pamper yourself at our on-site salon and barbershop
Wellness programming
Collaborate with an expert to create a custom wellness plan
Everyday utilities
Expansive utilities including heat/AC, electric, water, and wi-fi
Move-in coordinator
Ensure a smooth move with a dedicated team member
Parking
Conveniently closeby, covered and uncovered parking
Weekly housekeeping
Consistent housekeeping and flat linen services
Guest rooms
Overnight guests feel right at home in their own rooms
Health center
Outpatient therapy and long-term specialized care are available at our exclusive, trusted on-site health center if you should need it
Something for Your Unique Interests
There's something for everyone to enjoy at Claridge Court. From social clubs and group outings to community celebrations and events, there are vast activities available to make every day the perfect day.
Delicious dining options
Indulge in casual or fine dining at two different venues or in a private dining room, whatever your style
Game room
Host the perfect game night in our dedicated game room
Aerobics studio
Get your groove (and sweat) on at the on-site aerobics studio
Inviting pub
Meet friends for drinks or mingle before a group outing in the pub
Fitness center and studio
Workout on your own or join regular weekly classes from certified instructors; locker room, towel services
Library
Crack open your favorite novel or dive into something new with a vast selection of books
Spacious Lounges
Enjoy your leisure time in one of our expansive lounges
Card room
From bridge to rummy to solitaire to go fish, game night can look however you want it to
Diverse programs
Enjoy various social, cultural, and educational programs that pique your interest
Outdoor spaces
Explore beautifully manicured grounds
Art studio
Unleash your inner artist as you draw, paint, or sculpt on your own or during a class with a visiting artist
Movie Theater
Throw a party, watch a movie on the big screen, or partake in group activities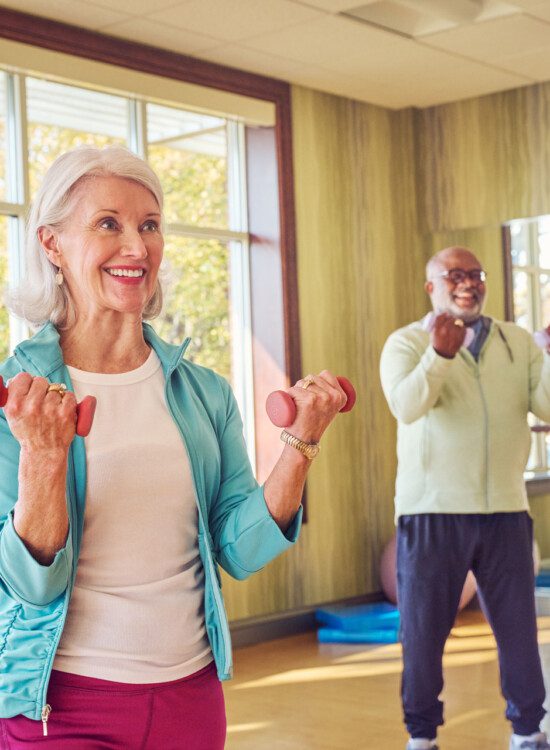 Health & Wellness Options
Taking Care of You, Made Easy
Live vibrantly with activities that enrich your mind, body, and spirit. From personalized wellness programs to a full-service health center to an on-site fitness center with fitness directors, and so much more, it's easier than ever to make every day your day.
Senior Living Dining
Find Your Spot for Food and Friendship
Indulge in a leisurely lunch with visiting family or sip a cocktail with new friends at one of our various on-site dining venues. From modern dishes to casual cuisine, explore what's waiting just a stone's throw away from your home.